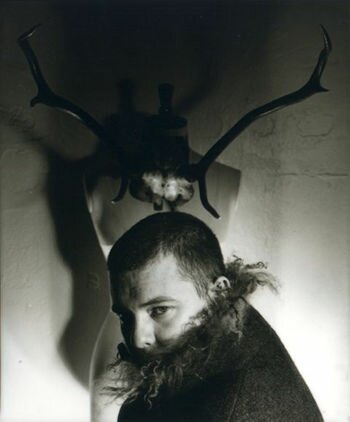 And so another living legend dies... If you haven't heard the news yet, fashion icon and visionary
Alexander McQueen
has killed himself. This is very shocking news, right when London Fashion week is about to take off.
McQueen, known for his unconventional designs and shock tactics, earned the British Designer of the Year award four times which makes him one of the most highly regarded names in the fashion industry.
Our Italian friend, the wonderful
Monsieur Adi
, has dedicated one of his upcoming tracks of his much anticipated debut album We Are The Romans, to McQueen. It is a sad yet totally beautiful song and serves the purpose right, a deeply emotional track and shows a different face of Adi's style.
His trademark style of classical strings is omnipresent and send shivers down our spine. It's a sort of meditating, spiritual moment as it seems this one seems to be all about stopping the time, standing still for a moment, and moaring about the death of someone who was a true innovator, a talented enigma with the attitude of a true gentleman.
Alexander McQueen, you were one of THE GREATEST and will be truely missed.