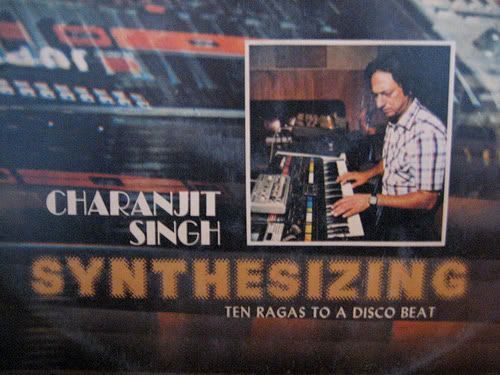 Released in 1982, this roland heavy album by
Charanjit Singh's SYNTHESIZING
features '10 ragas to a disco beat', complete with slammin' 303 acid lines, 808 beats and of course, crazy indian styled melodies played live on analogue synths and shit.
It would be all too easy to regard this as a gimmick of an album, if it weren't for the fact the music is actually really fucken awesome.
The music is the perfect combination of being a. ahead of it's time and b. impossible to find, which makes it the perfect candidate for a real nice healthy reissue. It totally deserves it.
Do check it out, it sounds absolutely unique and ahead of it's time, giving you one hell of a trippin freestyle ride!
SIDE A
download:
http://www.divshare.com/download/8460391-120
SIDE B
download:
http://www.divshare.com/download/8460427-541
source: watmm.com